The Reckless NFT collection -- Mint Date TBA (Coming Soon in Q4 2022)
Mint date announcement coming soon. Join Discord to not miss out.
Reckless Warlords
Reckless Warlords will consist of a maximum of 3000 generative warlords. Each warlord grants holders both hold-to-earn and play-to-earn benefits. These NFTs cannot be equipped inside the game and function more so as a form of "membership". These NFTs are entitled to rewards from all of the game's revenue sources.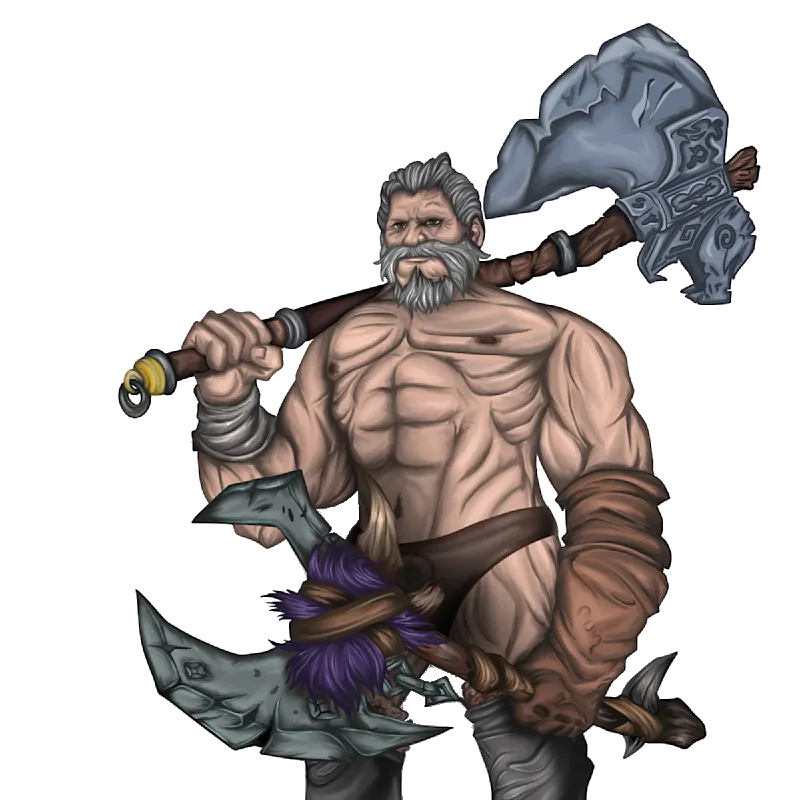 Legendary Reckless Warlords
Legendary Reckless Warlords will be 1/1 warlord NFTs that represent Legendary level in-game skins. These collection will be community created and community curated and artists and influencers will be encouraged to propose new NFTs to be added to the game. Each NFT will represent a specific Legendary skin inside the game, for example a Mutant Gladiator skin. The NFT owner will be eligible for play-to-earn and hold-to-earn revenue funded by in-app sales of that specific skin. In addition, the NFT owner will be able to wear that skin in the game for free. In other words, Legendary Reckless Warlods owners would be able to sell licenses to players to use their skin. We will also be looking for partnerships with influencers and other projects to create custom Warlords and in-game skins designed by the specific influencer/project to be sold as digital gladiator "merch" inside the game.
Hold-to-Earn and Play-to-Earn
NFT holders will be eligible for rewards via hold-to-earn and play-to-earn. Rewards in reckless come in the form of cryptocurrency. Currently, Tezos (TEZ) is the only supported rewards cryptocurrency. More cryptocurrencies will be supported in the future based on player demands.
Rewards will be funded from multiple revenue sources:
in-game ads
in-game item sales
partnerships/collabs
match fees*
future NFT drops
NFT marketplace trading fees (a.k.a. royalties)
*Match fees are fees taken from paid matches. For example, imagine a tournament of 16 players. Each player buys a ticket for 1tez. Total pool becomes 16tez. 10tez goes to player in 1st place and 6tez is taken as the game's revenue.